Getting a new car is nice, but some prefer the value available with used cars and Certified Preowned vehicles. Frank Myers Auto Maxx stocks an excellent selection of high-quality used vehicle brands such as Toyota, Nissan, Honda, Ford, Chevy and just about every other make and model.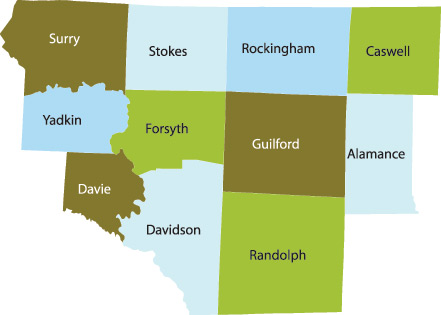 We are proud to serve the Greensboro area. Selling Greensboro used cars such as trucks, SUVs, and minivans has helped us to maintain a strong presence in the used car markets throughout the area. Greensboro, NC, is one of those areas that appreciates a great value, which is why Frank Myers Auto Maxx has been so successful in delivering used and certified pre-owned vehicles to people in and outside of the Greensboro area. Hundreds of happy customers have taken advantage of our used car values in Greensboro and we want you to do the same.
While we specialize in Certified preowned vehicles, our selection of non-certified used car values in Greensboro helps us to better serve you. Many times, people will want to trade from their current vehicle to a nicer, newer used vehicle. That's why we stock used Toyota, used Honda, used Ford, used Chevrolet, and just about every other make and model of pre-owned vehicles available.
If the exact vehicle that you're considering is not available in our inventory, you can find more Used Cars in North Carolina through our Used Car Warehouse service. It gives you the flexibility that you demand when searching for the right vehicle at the right price. We'll do what we can to locate the vehicle you want and bring it in for you to test drive.
If it's finance that you need, we would love for you to take advantage of our Greensboro used car loans page. It will help you determine which direction you need to take in 15 minutes or less… regardless of your credit situation.
Be sure to visit the Frank Myers Auto Maxx Blog.
We encourage you to take the short drive up from the intersection of Highway 52 and Germanton Road to visit local Winston Salem used car dealer Frank Myers Auto Maxx and see our extensive selection of certified pre-owned vehicles.
Driving Directions from Winston-Salem NC, Greensboro NC, Kernersville NC, Burlington NC, High Point NC, and Lewisville/Clemmons areas.